Sorry for the short notice. Classes will be held remotely today. The air conditioning was out over the weekend. Current classroom temperatures are in the mid 80's already. Students please log into the google classroom for attendance and further guidance.
Tuesday August 24th: All Futures Unlimited and Milligan Academy will be working from home remotely due to the building being under repair. Students please check-in with your teachers through Google Classroom. Also, respond to the email regarding attendance procedures online. Stay cool and we look forward to seeing you Wednesday August 25th.
On Monday 8-23-21, Futures Unlimited and Milligan Academy will be holding PM classes REMOTELY. The students who are to report from 11:20am to 2:00pm will stay home and work off Goggle Classroom today. This is due to lack of air conditioning in the school building. Students check your school email for an attendance notification. Thank you for your patience!
Futures Unlimited looks forward to seeing students on August 16th! Students will be required to wear a mask when attending. Please enter door D off Franklin Street, (same as last year) staff will be there to greet you. We look forward to a great and safe school year!

Good morning to all. It is that time again. We have scheduled registration for Futures Unlimited. RETURNING students should register on Monday, July 19th between 9-12. NEW students should register on Wednesday July 21st between 9-12. Registration will be on the lower level. Enter through door A to begin the process. The only item necessary is the Registration fee or Medical card. See you soon.

Quick reminder. Graduation ceremony for county school students is at 11:00 am on Thursday. Graduation ceremony for DPS students is at 1:00 pm on Thursday. Graduates are encouraged to be here 15 minutes early with up to 2 guests. We will be streaming the ceremony on our Facebook page. so, like and follow.
Just a reminder that Futures Unlimited and Milligan Academy will have a scheduled remote learning day Friday May 7th. Also, students last day in attendance will be June 2nd for the 2020/2021 school year.
Due to some unforeseen issues with technology in the building, Futures and Milligan will be going remote. This will begin today (17th) for the PM classes, all-day Thursday (18th) and all day Friday (19th). Students, please check-in on Google Classroom. We will see you back in-person on Tuesday March 23rd.
Due to the weather, Futures Unlimited and Milligan Academy will be remote tomorrow Tuesday the 16th. Students please check-in on Google Classroom and complete assignments.
Good Afternoon, just a reminder that Futures Unlimited and Milligan Academy will not have school on Friday February the 12th for Lincoln's Birthday. Monday the 15th will be a scheduled remote learning day, please check-in. We will see you all on February 16th for in-person learning.
Due to the weather conditions, Futures Unlimited and Milligan Academy will be remote on Tuesday January 26th. Students please check your Google Classrooms for assignments and attendance check -in with Mr. Plummer.
Happy New Year to all! Just a reminder: school will start January 19th for Futures Unlimited and Milligan Academy students. No remote learning will take place between now and January 19th. Continue to have a safe rest of the break!
Today is the last day of 2nd quarter. The staff at Futures Unlimited and Milligan Academy would like to congratulate the graduates! The start of 3rd quarter will be January 19th in-person. We will continue our remote learning on Mondays. Please see the amended calendar attached. Have a safe and happy holidays!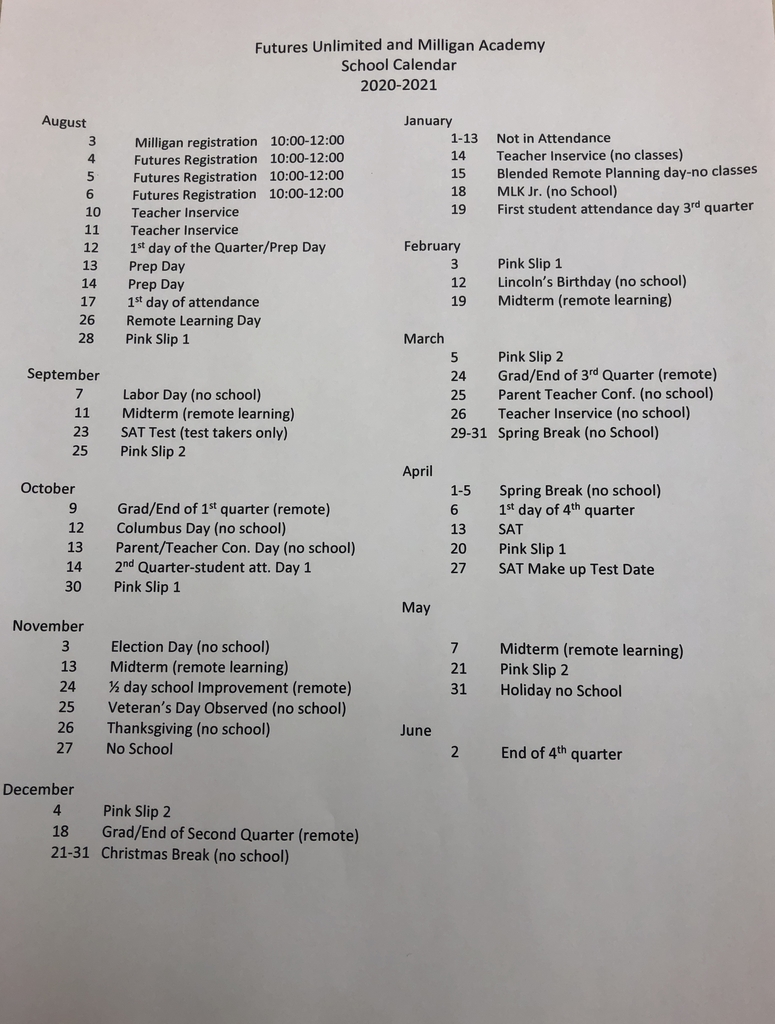 🖐🏽 Queens, Before you head out for break, let us spoil you one more day with hot topics, games, and prizes. Tomorrow, log on to hear the latest job hirings, how to get a job & make money during the pandemic, how to get scholarships starting Jan. 1, and how to start transitioning to your collegiate or workforce development career in 2021. While minimum wage is going up to $11 an hour in 2021, we want you to set goals to soar higher than that. Poppy & Tabatha learned 2 weeks ago that they needed more than minimum wage when we did our financial planning workshop. Take a look at how we spoiled some Queens & a King this week for logging on to our Zoom workshops:
https://www.facebook.com/2322733374640634/posts/2882781385302494/
SIMP, Inc. Professor Hawkins and Dr. Sherrod spent the whole day surprising these Queens and King for their hard work, participation, honor roll and academic achievements, and perfect attendance in our...
www.facebook.com
See you tomorrow! Come dressed as you are. 😊 Have a blessed day, Jarmese Sherrod, Ph.D. President & CEO "Empowering students since 2002" Follow SIMP, Inc. on Facebook:@SIMPIncorporated Instagram:@simpincorporated Twitter:@SIMPIncorp Snapchat @SIMP Inc (708) 405-9282 business line

Christmas cheer is spreading at Milligan Academy! Thanks to Kylah Poland and staff, all Milligan students will be going home with a personalized stocking full of goodies, stockings for their siblings, groceries, and a Christmas ham. If any Futures Unlimited families are in need of a food box, please contact Kylah at
kepoland@dps61.org
. 🌲🎁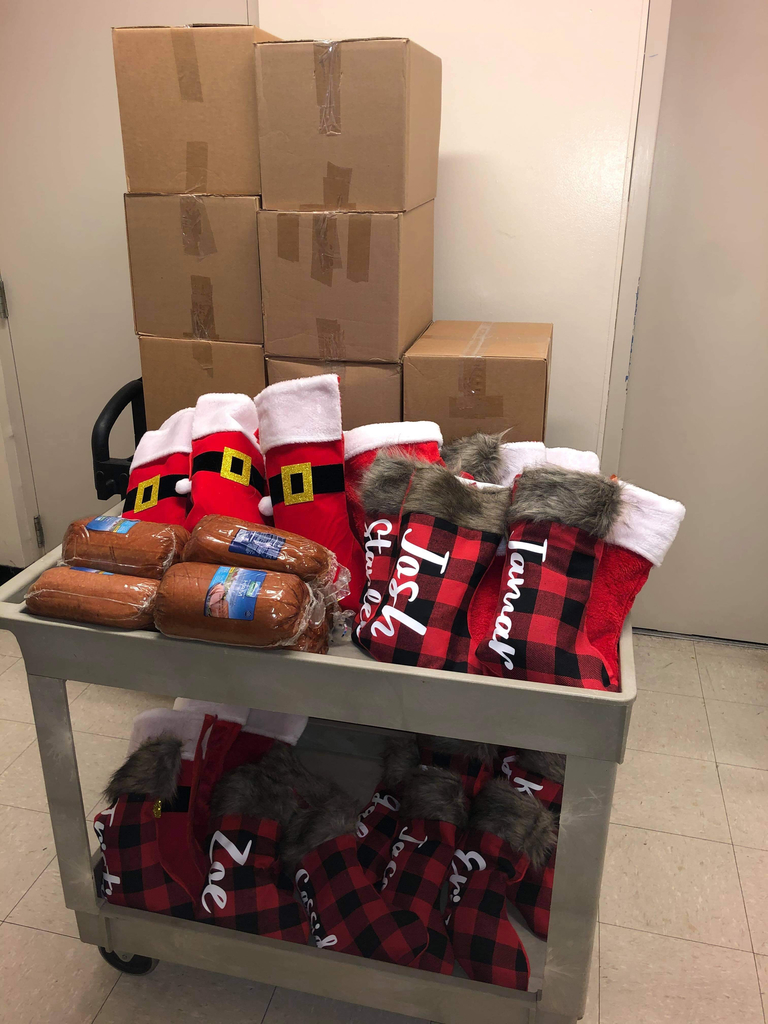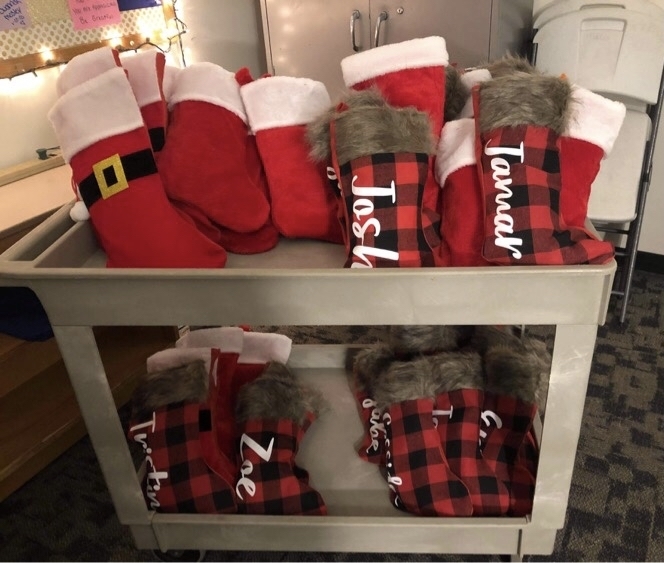 Parents and Students: Curbside Pick up for Aramark Food Boxes Location: Stephen Decatur Middle School- look for the 2 semi trucks, east side Days: Tuesday-Friday Time:730am-1pm Give them the students name, you will receive a box The week of Christmas Monday-Wednesday Same location and times The week of New Years Eve Monday-Thursday Same location and times

Good morning. I hope everyone had a great holiday and stayed safe in the process. We are back at it this morning for remote learning. Please remember to check in on my Google Classroom for the attendance component. Then, follow up with your classroom teachers to complete the daily assignments. We are 15 short school days away from the end of the quarter. Let's finish strong and take that next step towards graduation.

In light of the news release from the Macon County Health Department urging schools and churches to move to remote or virtual learning, we will be pushing up our Remote Learning date to tomorrow, Wednesday, November 18th. Students will be on Remote Learning for the remainder of the second quarter. We anticipate a delayed start to the 3rd quarter. It is currently set for January 15th, but we will follow the recommendations before proceeding. Please make sure you continue to look for updates on our school status. Let's work hard and stay safe over the holidays in order to return to in-person education next quarter. Thank you for your patience and understanding.
Dear Parents and Students, Futures Unlimited and Milligan Academy will be moving to remote learning beginning November 23rd through December 18th. The students will be in attendance next week November 16th (scheduled remote day) through November 20th. This decision was not made lightly, we want to make sure our students, student's families and staff are safe Thank you for your continued patience.
Students, do not forget about tomorrow's workshop. Make the necessary arrangements to come early or stay late and take advantage of this fantastic opportunity.